Gate Repair Services
Back To Our Services
If you're a fan of keeping up with modern society, you probably already have an intercom or automated driveway gate complete with a gate remote and receiver. The fantastic thing about technology is there is always a way to improve what you have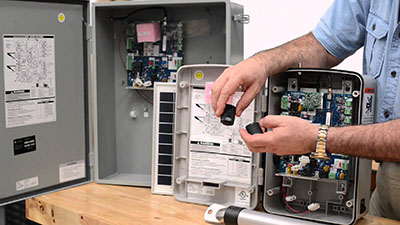 Automatic gates are incredibly convenient and beautiful to use, but on busy properties, the energy requirements can mount up. The heavier the gate, the more power it takes to open and close.
Typically, large swing gates can be heavier than other designs. If you think your gate could be costing you too much in terms of your electricity bill year on year, you might be interested in swapping your heavy swing gate for a lighter roll up or sliding design.
If you really want to cut the long term energy costs of your gate down, you could also consider a solar powered unit, rather than the traditional designs that rely on a mains supply. Another advantage of adopting solar power devices is lowering your carbon footprint, a huge plus for those concerned with environmental health.
Expert Installation
Garage Door Repair Allen offers professional gate installation and servicing in addition to repair. If you think your gate needs an upgrade, we can ensure all installations are fitted appropriately and work perfectly.
Like many forms of contemporary technology, solar powered openers can come in a range of quality and pricing. It is important to note that cheaper technology can often lead to greater maintenance costs long term, so it can prove to be better value investing in higher quality longer lasting models. We have the expertise to be able to recommend the best designs for your circumstances, and install your opener of choice on the spot.
Call today to learn more about our gate services!